Pediatric Endocrinology Fellowship
Welcome to the Section of Adult and Pediatric Endocrinology at the University of Chicago!  The section offers a three-year ACGME accredited fellowship training program in Pediatric Endocrinology which aims to train outstanding Pediatric Endocrinologists in both the clinical and research aarenas.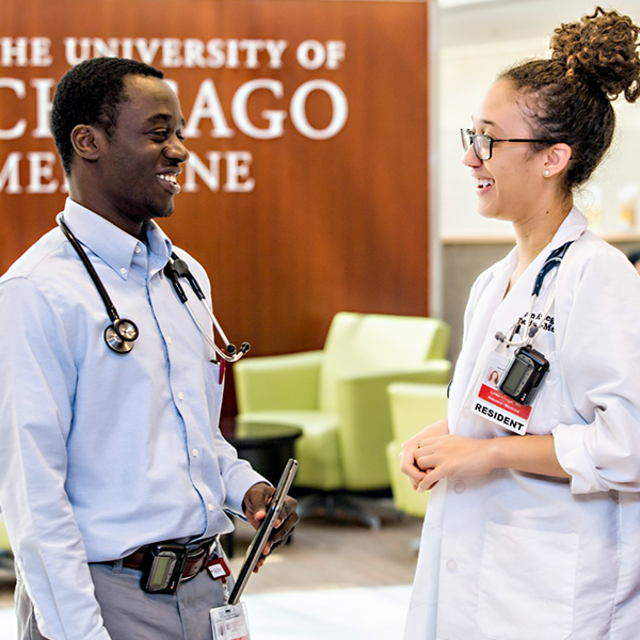 Our Mission
The program strives to provide Board-eligible pediatricians a broad and in-depth foundation in both clinical and investigative endocrinology to prepare them for an academic career in pediatric endocrinology.  The program fosters the acquisition of knowledge in the underlying physiology of the endocrine system and the related pathophysiology of endocrine disorders, as well as clinical pediatric endocrinology.  A major emphasis of the program is the development and progression of a clinical and/or basic research project.  Knowledge of the molecular basis of endocrinology and endocrine related diseases has expanded rapidly over the last decade making it imperative for physician-scientists to develop expertise in the techniques of clinical and basic biomedical research in order to translate findings from the research laboratory to the diagnosis and treatment of patients with endocrine disorders.  Achievement of the goals of our program is promoted by a combination of supervised, hands-on clinical and research experience in multi-disciplinary team settings within a rich research environment, critical review of current research, and a formal curriculum.
Program AIMS
To train competent Pediatric Endocrinologists that will provide care to the underserved population.
To train competent Pediatric Endocrinologists who can accurately interpret hormone stimulating test.
To train and connect Pediatric Endocrinologists within multi-disciplinary areas of care for high risk patients.