The Section of Developmental and Behavioral Pediatrics offers comprehensive neurodevelopmental assessments including visual and auditory assessments in pre-verbal children, communication, cognitive, educational, family, gross motor, fine motor, and oral motor assessments.  Along with work in the Comer Children's Hospital at the University of Chicago clinics, the section works at several collaborating partners:
Learn more about this location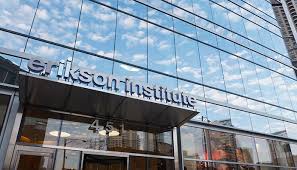 Fellows become members of the interdisciplinary teams at all of these sites, with the Comer Children's Hospital site as the core Fellows' Continuity Clinic location.  Each fellow's schedule is customized to their learning objectives.  However, first-year fellows spend most of their clinical time in core DBP rotations, such as rotating in clinics with DBP faculty members and working as members of Early Intervention Medical Diagnostic Teams.  Core DBP clinical activities continue throughout fellowship, but an increasing amount of time is available in the second and third year to spend in experiences with interrelated disciplines such as child and adolesent psychiatry, pediatric neurology, genetics, physiatry, sleep medicine, and NICU follow-up.