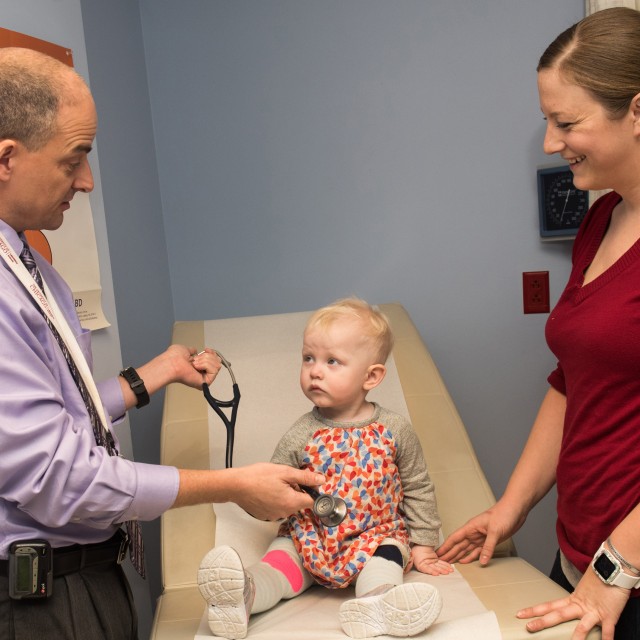 Pediatric Endocrinology
Our Section Mission:
Provide excellence in care of pediatric endocrine disorders
Engage in rigorous basic, clinical, and translational research in endocrine diseases, diabetes, obesity, thyroid disorders, and hypertension
Provide outstanding educational opportunities for medical students, residents, and fellows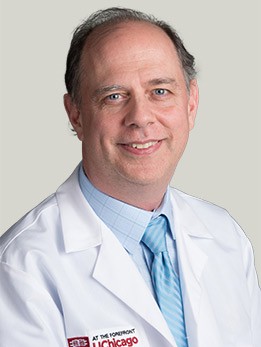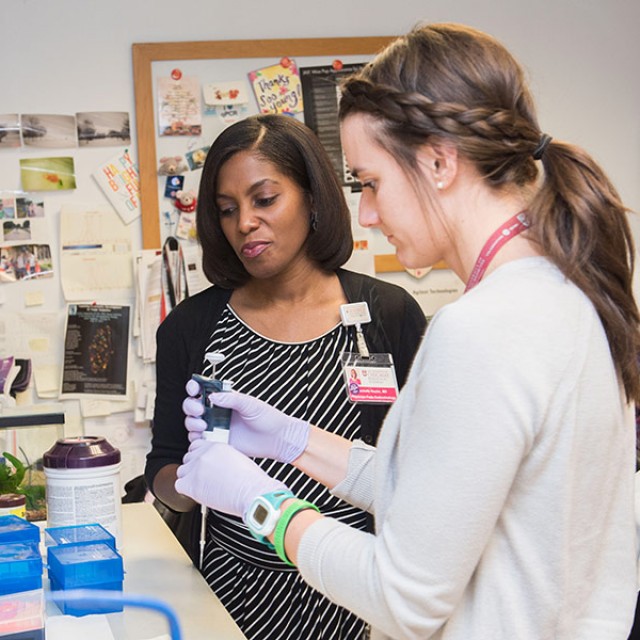 Training and Education
Medical students and residents can participate in Pediatric Endocrine in-patient and out-patient care, seeing a variety of endocrine pathophysiology.  Our ACGME accredited fellowship program provides comprehensive clinical training as well training in  investigation of endocrine diseases.
The program emphasizes all aspects of pediatric endocrinology including disorders of growth and development, puberty, obesity, the thyroid, and diabetes. There are opportunities for residents and fellows to participate in basic, clinical, and translational research as well as quality improvement work. For fellows, there is a core curriculum consisting of courses in research methodology, molecular biology, genetics and epidemiology, and statistical analysis of research data. Training mentors have NIH-funded research programs that support the trainees' investigational experience.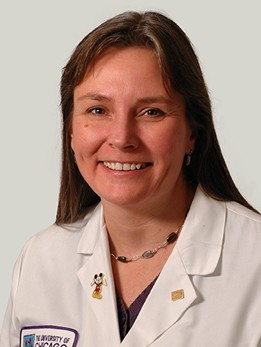 Through collaboration between Pediatric Endocrinology and the Kovler Diabetes Center, our physicians provide comprehensive diabetes care to children and adolescents with all types of diabetes, including rare and difficult to treat cases. An individual diabetes treatment plan is developed for each patient, including medical management as well as lifestyle changes. Our Behavioral Health and Wellness team provides support to our patients and their families to address the social, emotional, and psychological challenges of diabetes. The University of Chicago is a world leader in investigating the genetic causes of diabetes, and is also an internationally recognized center for the treatment of patients with monogenic diabetes. Our pediatric diabetes center also participates in "TrialNet," a multi-center, international clinical trial studying the first degree relatives of patients with Type 1 Diabetes. TrialNet identifies individuals at risk for the disease, offering prevention and/or early intervention. Several other pediatric clinical trials, not elsewhere available in the Midwest, are accessible to all patients. 
Investigators at the University of Chicago have defined a number of genetic forms of disordered thyroid hormone action. We provide state-of-the-art care for patients with these syndromes, as well as other thyroid diseases.
Our physicians work with oncologists at Comer Children's Hospital to treat patients with endocrine disorders that develop as a consequence of cancer treatment.
Faculty Scholarship Interests
Thyroid metabolism and thyroid disorders
Diabetes and related metabolic disorders
Reproductive endocrinology
Hormonal rhythms and pulsatile hormonal secretion
Disorders of bone metabolism
Genetics of endocrine diseases