In June 2019, H. Barrett Fromme was named to the new position of vice chair of faculty development for the University of Chicago Medicine Department of Pediatrics. She continues to serve as associate dean for faculty development in medical education at UChicago's Pritzker School of Medicine, as section chief of pediatric hospital medicine at UChicago Medicine Comer Children's Hospital, and as a professor of pediatrics. Dr. Fromme has received numerous local and national teaching awards. She has been at UChicago since her residency began in 1998.
Which of your roles are you most passionate about?
Dr. Fromme: That's like asking which child I like best. In my new role as vice chair, I'm very excited about helping our faculty reach their highest potential. I've been lucky to work with people who mentor, nurture and support me, and being able to do that for others is really intriguing and exciting. I also love teaching faculty and residents how to better train the next generation of physicians, so I love my role as associate dean for faculty development in medical education.
Which of your accomplishments are you most proud of?
Early in my career, when I ran pediatric residency recruitment for UChicago, we were able to substantially increase the number of underrepresented minorities in our program. Later, I started the Teaching Consult Service where any Pritzker faculty member can request a consult with a trained exemplary educator who observes them in a teaching setting and gives feedback. I'm also proud to still be in touch with dozens of residents and medical students. It's wonderful to see how successful they are and to know I had a little hand in their development.
Why are diversity and inclusion efforts important?
A diverse workforce has been shown to positively impact patient care, and an inclusive environment can positively affect recruitment and retention of the best and brightest physicians and staff. Our new Diversity and Inclusion Committee, which includes faculty, staff and trainees, is addressing D&I efforts across the Department of Pediatrics. First, we created a diversity statement to be vocal about how we value diversity and inclusion. We are working to increase diversity in optics, including photographs, art and digital images on our website, to better reflect our diverse department and community. Over the next year, we also will be reviewing our hiring strategies and implementing approaches that allow department faculty, staff and trainees to be their authentic selves at work. It is critical that we support our diverse department in being engaged, valued, and vital.
What advice would you give to other women physicians who are trying to move up the ladder?
First and foremost, build a mentoring group and don't be gender specific about it. Find a diverse array of mentors who can help you in scholarship, work-life balance and administrative roles, to name a few. Then be a good mentee by putting in the time and effort, and knowing your priorities and goals.  Never underestimate the impact of taking a risk and just saying yes.
What is your approach to hospital patient care?
First, it has to be family-centered. We need to involve and educate families about their child's illness so they can collaborate with us in decision-making. We also need to focus on each family's individual needs instead of adopting one-size-fits-all care. Secondly, our care must be evidence-based, not just how we've done it before or because someone told us to do it. Using emerging data allows us to provide leading-edge, high-value care.
What types of research have you been involved in? 
One early study helped define the quality and skills that make exemplary hospitalist educators. People think you are born an educator, but we know that we can develop the skills to be great educators. Another study discovered varying perceptions by faculty and residents on the purpose of rounds. Results from a national interview-based survey on "Pediatric Hospitalist Workload and Sustainability" are now being used as a standard for programs across the country.
What's the ideal program for teaching pediatric hospitalists how to become successful clinical educators?
It's the American Academy of Pediatrics' Advancing Pediatric Educator Excellence (APEX). I co-created and co-lead this national teaching program for pediatric hospitalists who seek to advance their clinical teaching skills. Now in its seventh cohort, the one-year program is anchored by two Pediatric Hospital Medicine national meetings and bridged through an online asynchronous curriculum. In addition, each "educator" has a local mentor who both observes their teaching and provides quarterly career planning sessions. Participants develop a national cohort of colleagues interested in clinical teaching and they learn the skills to be an exemplary teacher. We are expanding the program to include the first cohort of non-hospitalists at the Pediatric Academic Societies Meeting in May.  This is a great opportunity for pediatricians and specialists to develop their teaching skills.
Why did you choose to become a pediatric hospitalist?
It started in medical school when I loved working in the inpatient unit. I liked solving the patient's clinical medical issues, but also the opportunity to work with parents and their children during this stressful time. When I can treat medical conditions while also supporting patients and their families, it's one of the best successes I can have.
What excites you most about pediatric hospital medicine right now?
Everything. It's a relatively young specialty, which is now board-certified by the American Board of Pediatrics. I am excited to support the development of more fellowship programs, but also expand the resources and support we provide pediatric hospitalists who choose not to take the boards. For both, it's about working as a specialty to help our members find the career satisfaction and success they want. We also need to increase the rigor of research we're doing to define high-value care, improve quality and advance patient care outcomes. And we should seek more opportunities to improve the communications pipeline with pediatricians and specialists to improve the handoff of patients after hospitalization.
What are your hopes and dreams for pediatric hospital medicine?
Nationally, I'd like to see our workforce be more inclusive, more representative of our patients' many cultural and socio-economic backgrounds. At UChicago Medicine, we want our section to get bigger and to do more — expanding service lines, developing scholarship and being innovative in how we teach students and residents. We'd also like to add an outcomes researcher to our section. We are currently working on enhancing communication before and after discharge with our outpatient colleagues to better serve our patients and collaborate with subspecialists.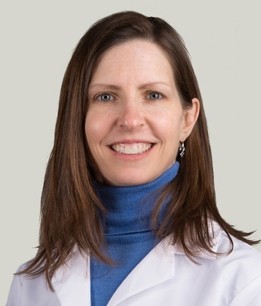 H. Barrett Fromme, MD, MHPE - Professor of Pediatrics
H. Barrett Fromme, MD, MHPE, is an expert in medical education and faculty development.  She has spent her illustrious career building educational curricula to improve how we train physicians, including finding ways to help faculty be better educators.
Contact me on Doximity