University of Chicago Medicine Comer Children's Hospital pediatric hematologist and oncologist Jennifer McNeer, MD, knows how stressful a spinal tap can be: She's witnessed firsthand the fear her young patients experience when they're about to have a lumbar puncture or painful bone marrow biopsy.
But a critical service for improving her patients' experience and minimizing risk has come from a committed team of pediatric sedation physicians and nurses at Comer Children's.
Comer Children's sedation service is one of only nine programs in the United States to be designated a Center of Excellence by the Society of Pediatric Sedation (SPS). Spearheaded by Pediatric Sedation Director Mark Abe, MD, the comprehensive program was established in 2006 and has a full time sedationist and 12 intensive care physicians who provide sedation for more than 1,600 pediatric procedures per year, such as endoscopies and colonoscopies.
"Rather than putting a child through the anxiety, fear and subsequent pain related to a procedure, it's much less scary for them if they can be sedated," said McNeer, who collaborates weekly with the team. "And I think it's calming for parents to know that sedation is a relatively quick onset and off and that their child won't need to be intubated."
The SPS designation recognizes the program's commitment to an ideal environment for delivering "safe, effective, efficient, timely and equitable patient-centered pediatric procedural sedation."
Depending on a patient's age and the treatment involved, the program provides a critical bridge for children undergoing medical procedures that don't require general anesthesia but may benefit from moderate to deep sedation.
For pediatric patients needing procedures like MRIs who are too active, anxious or in pain to undergo them without sedation, anesthesia may have been the only option in the past. However, anesthesiologists were often occupied with higher acuity cases, and many hospitals had few sedationists. UChicago Medicine's dedicated sedation program not only reduces the case burden of anesthesiologists; it also ensures patients need not experience the increased risks associated with anesthesia if the latter isn't necessary.
"We're very methodological in how we do things," Abe said. "We have a very extensive screening process and highly experienced team, which ensures the right candidates are chosen for sedation."
This process is all the more important in light of the U.S. Food and Drug Administration's increased scrutiny of sedating agents. In 2016, the FDA warned that repeated or lengthy use of general anesthetic and sedation drugs in children younger than 3 and in women in third-trimester pregnancies could affect a child's brain development.
Because UChicago Medicine's program has a full-time scheduler, children needing several procedures can avoid multiple sedations by having all of their treatments arranged for a single visit with sedation — which also helps improve hospital workflow. And by working with specialists from UChicago Medicine's Child Life Program, sedationists are often able to minimize the amount of sedation medication a child requires.
"Child Life specialists use distraction techniques and play to minimize the anxiety felt by patients, which results in increased patient and family satisfaction and often decreases the amount of sedation medication a child requires," said Jaimee Holbrook, MD, UChicago Medicine's full-time pediatric sedationist.
Comer's new pediatric MRI facility, decorated with painted scenes of brightly colored rivers, hot air balloons and a warm glowing sun, also helps create a child-friendly environment.
The sedation program works with many of the same patients on a regular basis, so having an established location with the same experienced staff allows children and their parents to build a routine, which can be comforting when dealing with an illness.
"The nurses and physicians learn these kids, what works for them, what doesn't," McNeer said. "It makes days that could be so much more anxiety-ridden a lot less so – and it helps make my job easier."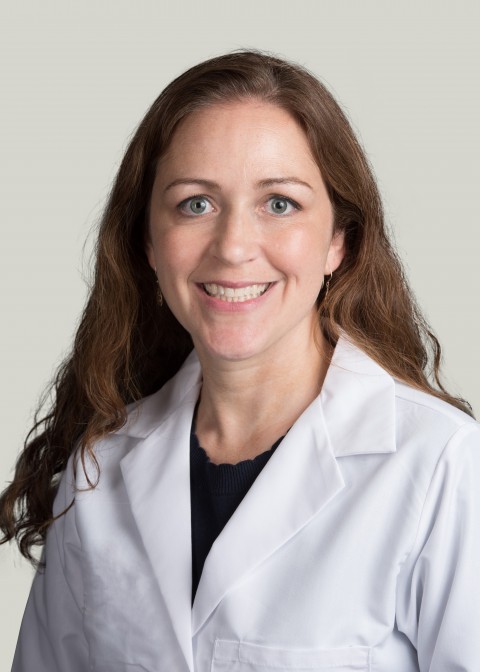 Jaimee Holbrook, MD - Assistant Professor of Pediatrics
Jaimee Holbrook, MD, is a board-certified pediatrician with advanced training in pediatric sedation and critical care. She provides pharmacologic sedation to help children through a variety of diagnostic and therapeutic procedures.
Contact me on Doximity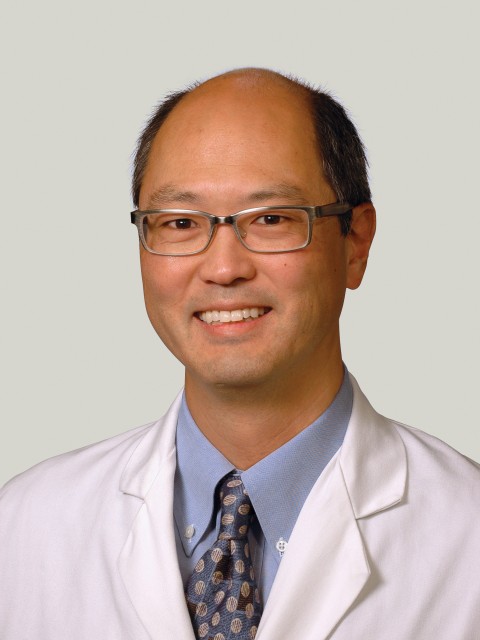 Mark Abe, MD - Associate Professor of Pediatrics
Mark K. Abe, MD, is a pediatric sedation and critical care specialist. Abe has expertise in sedating children for a wide range of diagnostic and therapeutic procedures. He also treats critically ill children and teens with lung disease and respiratory failure.
Contact me on Doximity