The collaboration between the University of Chicago Medicine Comer Children's Hospital, Advocate Children's Hospital and NorthShore University HealthSystem is producing positive outcomes for children and families throughout Chicago and its suburban communities.  First announced in May 2018, this relationship has been given the preliminary name of the Chicagoland Children's Health Alliance.
"Our integrated physician leadership team and aligned physician leaders in pediatric general surgery, hematology/oncology and heart care have made great strides in building referral relationships across an expansive new network." says Mike Farrell, President of Advocate Children's and the Chicagoland Children's Health Alliance collaboration among the three health systems. "Thanks to this clinical collaboration, patients and families are already benefiting from easier, more convenient access to the specialized expertise of all three member organizations."
Whether it is video conferencing, integrated clinical conferences or outreach satellites, clinicians from the three health systems are connecting, consulting and sharing resources to identify and meet a child's needs in the most appropriate care setting.
Early measures of success include growth in pediatric bone marrow transplant at Comer Children's and the collaborative pediatric heart surgery programs among the three systems. The collaboration — with John M. Cunningham, MD, Physician-in-Chief of Comer Children's, Michael Kaplan, MD, a neonatologist at NorthShore, and Frank Belmonte, DO, Chief Medical Officer of Advocate Children's serving as co-chief medical officers — also has led to the creation of a new integrated fetal cardiac care clinic on the North Shore and the joint pursuit of a pediatric general surgery center of excellence certification from the American College of Surgeons.
Value to Patients
The collaborative team is committed to ensuring a healthy future for every child.  Over the past several months, work has been underway to seamlessly integrate care in three pediatric services lines: hematology/oncology, cardiology/cardiovascular surgery and general surgery.  The goal is to improve access for patients and families across a broad geography.
In building an expansive network of providers and services, patients are being served in the most appropriate setting for their care. Providers across all three service lines are collaborating, sharing expertise, utilizing advanced technology and developing innovative programs and services to better serve patient needs.
"We are already seeing great patient benefits and outcomes," says Belmonte, DO. "One example is a child with complex medical challenges who requires a bone marrow transplant at Comer Children's Hospital. That child receives the most advanced care he or she needs and then returns to their specialist and hospital of origin for further coordinated and convenient care."
"Cardiology teams from the member organizations now meet weekly to review all heart cases," says Frank Zimmerman, MD, an Advocate cardiologist serving as the interim Pediatric Cardiology Service Line Director for the Alliance. "It means our patients are benefiting from best thought and the shared expertise from a team of cardiologists."  
By joining together, the three health systems have also been successful in recruiting nationally-recognized pediatric experts in their field.
Growth in Pediatric Heart Care
The three organizations have experienced double-digit growth in cardiovascular surgery volumes in just one year as a result of their collaboration 
"We have put the pieces in place to advance one of the largest integrated pediatric heart programs in the country," says Luca Vricella, MD, Chief of Pediatric Cardiac Surgery for both UChicago Medicine Comer Children's and the Alliance. "Surgeries have tripled at Comer Children's, with excellent patient outcomes."
Dr. Vricella joined the University of Chicago Department of Pediatrics and the Alliance clinical care team from John Hopkins Medicine in Baltimore. He credits a focus on the recruitment of nationally-recognized talent with unique specialties, coupled with the sharing of best practices and elimination of redundancies, for the Alliance's early successes. The expansion and integration of both clinical and basic science research across all campuses is also significantly enhancing patient benefits. The Alliance is currently conducting a nationwide search for a chief of pediatric cardiology.
Hematology/Oncology
The three health systems have seen similar early successes in treating pediatric cancer patients.
"We are working seamlessly as a team across three hospitals, and experiencing really excellent outcomes," says Susan Cohn, MD, who serves as Chief of Pediatric Hematology/Oncology for both Comer Children's and the Alliance.
Patients who begin their cancer care at Advocate Children's Hospital come to Comer Children's for advanced therapies not offered at Advocate, including stem cell transplant, MIBG therapy and CAR T-cell therapy. They then return to Advocate for other necessary treatments, such as chemotherapy. Each child's care is discussed weekly with all providers during weekly calls, led by Dr. Cohn, so patients receive the best of both worlds – care close to home and the exact treatments needed.
Jennifer McNeer, MD, MS, the director of the leukemia program at Comer Children's and an associate professor of Pediatrics at the University of Chicago professor, is serving as Director of the Leukemia Program for the Alliance.
As a result, all children diagnosed with leukemia receive a standard approach to their workup. Blood and marrow samples are taken for molecular analysis and typing and are uniformly characterized. And providers from all three hospitals participate in weekly virtual meetings with the hematology/oncology pathology group.
Similarly, patients diagnosed with solid tumors receive workups that include taking bone marrow smears. Based on the results, oncologists from both health systems are making decisions together about the optimal treatment plan for each patient. A virtual solid tumor board is held quarterly, where each hospital presents a case study and discusses treatment plans, with shared X-rays and pathology.
Patients served by the Alliance member organizations also now have access to more clinical trials which lead to the advancement of cancer care and outcomes. Currently, for example, high-risk neuroblastoma patients have been participating in an MIBG therapy clinical trial. The collaboration has led to substantially increased patient volume at Comer Children's.
Medical Education
The scope and depth of medical education opportunities for future physicians are enhanced by the collaboration. The University of Chicago Medicine and NorthShore have had a decade-long educational relationship for training the next generation of physicians, including pediatricians.
"With the addition of Advocate Children's Hospital, medical students, residents and fellows are being exposed to expanded and more diverse clinical settings, teachers and scenarios," says Caplan . "We have been able to fill in the gaps and improve the clinical experience. Over time, we hope to fully integrate key programs."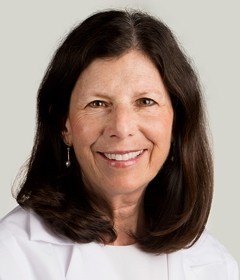 Susan L. Cohn - Professor of Pediatrics
Susan L. Cohn, MD, is a highly respected expert in pediatric cancers and blood diseases. She is a leading authority on neuroblastoma, a cancer of nerve cells and the most common type of cancer found in infants.
Contact me on Doximity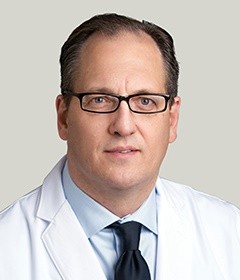 Luca Vricella, MD - Professor of Surgery
Luca Vricella, MD, is the Chief of Pediatric Cardiac Surgery at both Comer Children's Hospital and Advocate Health Care.
Contact me on Doximity